IML Lids
The ideal complement to a premium in-mold labeled (IML) container is a premium IML lid. Airlite offers eleven different sizes of IML lids in both short and long skirt varieties, making it one of the largest IML lid portfolios in the industry.
Product Features:
Stock round IML sizes include: 307, 309, 313, 401, 408, 409, 410, 502, 515, 603 and 610 diameters.
Non-round IML lids are available to complement our B Line, J Line and M Line families of packaging.
View All IML Lids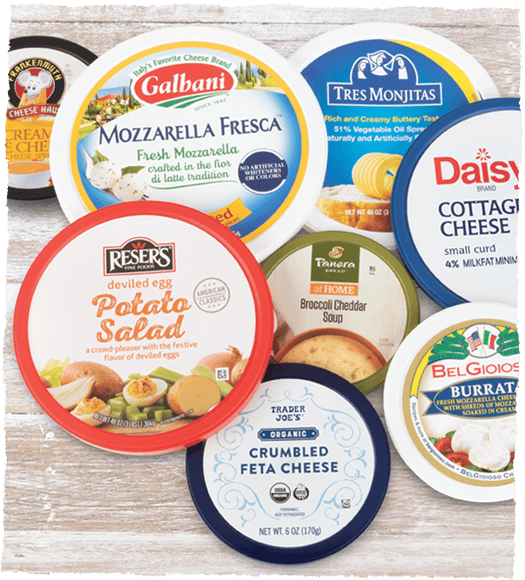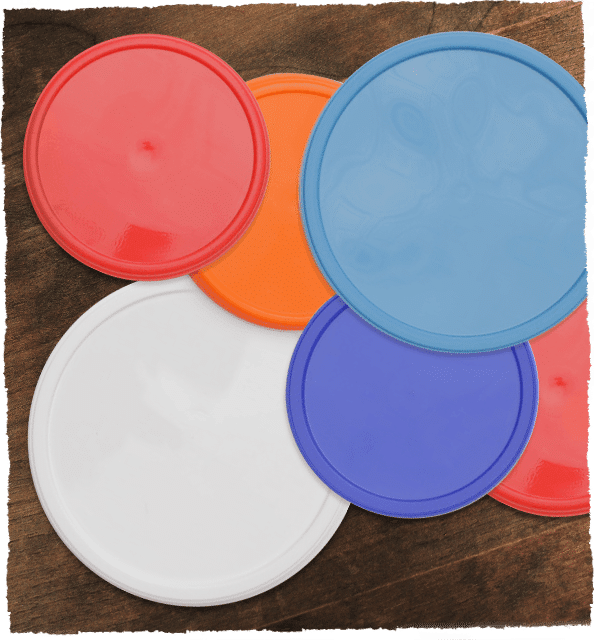 Lid Overcaps
Although we recommend a complete Airlite package to best showcase your consumer goods, we also offer industry-standard lid overcap sizes that will fit a metal or composite container. Combine them with an eight-color dry offset print to enhance and complete your package.
Product Features:
Current stock sizes include: 211, 307, 401, 502 and 603 diameters.
Work with a tamper-resistant inner seal.
View All Overcaps
We're a future-first organization
We're proud of our storied past, but our sights are set on the future. Like you, we believe in ingenuity that benefits the greater good—not just the bottom line.